OUR STORY
A track with over 20 years of racing heritage is getting a make over by 2 highly awarded motorsport personalities with over 50 years combined experience.
Genji Hashimoto and Mohamed Fairuz Fauzy, have been in motorsports from grass root levels all the way up to the pinnacle of motorsports, Formula 1.
A decision was made to give back to the Asian continent a track that will help the future generation nurture new talent and also give people a track that will satisfy their urge and curiosity of racing in the highest level of motorsports. 
The track is going to be able to run professional karting series events again as well as National and International motorbike race events.
Being blessed with spacious land around the track, it makes it easier for us to host numerous activities other then motorsports.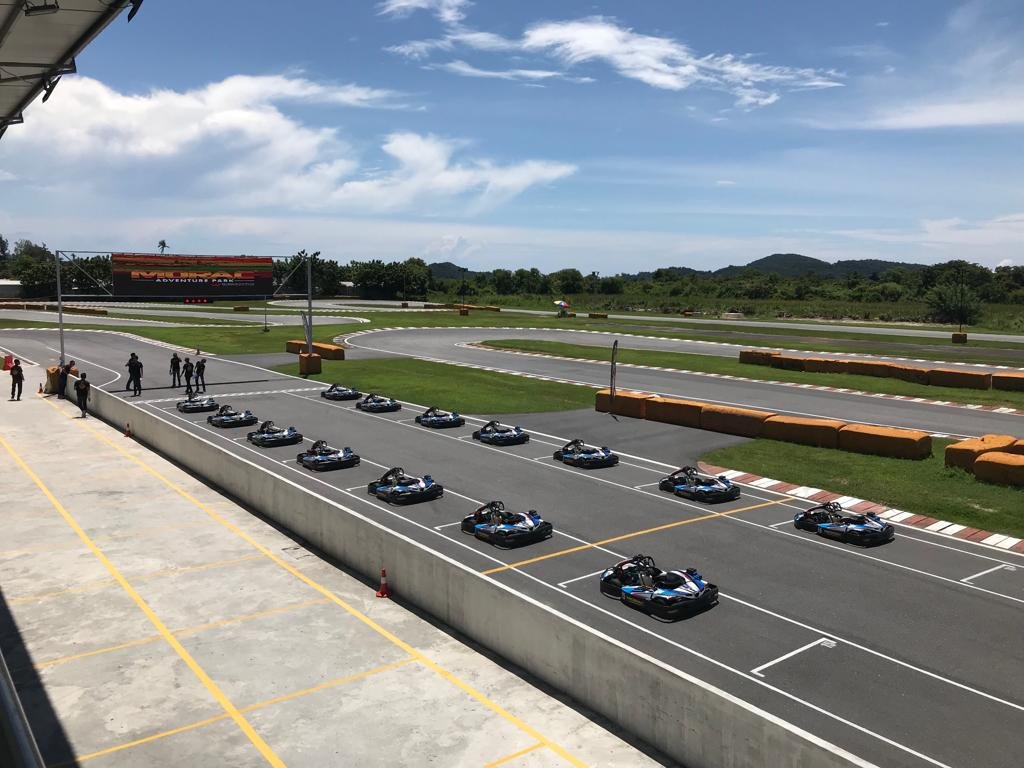 The design of the track, helps in creating new and trending events such as Segway races, bicycle & family box kart events and many other sporting activities. Hosting concerts, team building activities and physical endurance races are also doable at the track.
The track will also be having an international driving and riding academy run by professionals to mould the new talent from Asia and across the world. 
The location is perfect for transit passengers as the track is just 5 minutes drive from the airport. Watching the beautiful sunset as planes glide in to land a few meters from you while sipping on a cold beverage could not be possible until now.
The track has it's own eatery called, Hot Laps Restaurant, which offers variety of tantalising dishes from Japan and around Asia.
Making sure the visitors to the park are kept satisfied as they wait or watch the activities on track. This restaurant is on the top floor of the main building and it can hold a up to 300 guests at one go. Perfect location for the DJ stage as the crowds can hop to the beat on the ground floor. 
THE MISSION
The Mission for Morac Adventure Park is to be the most professional, safe and enjoyable experience one can have
THE VISION
The Vision for Morac Adventure Park is to make it into a one stop entertainment hub for all, especially for adrenaline seekers.